Custom Corporate Software Development
Custom software development is the procedure of building, deploying, and maintaining software for a particular group of users, jobs, or organizations. It is contrasted to commercial off-the-shelf software (COTS) by custom software development's focus on a narrow range of requirements.
COTS are produced for a broad set of requirements and marketed and distributed commercially in order to accommodate a lot of people.
For example, Microsoft Office and Sitebuilder.com are commercial software product and service bundles that serve the needs of office productivity and website creation. These kinds of custom software, on the other hand, are tailored to meet a variety of needs, like creating an online banking app for the bank and its customers.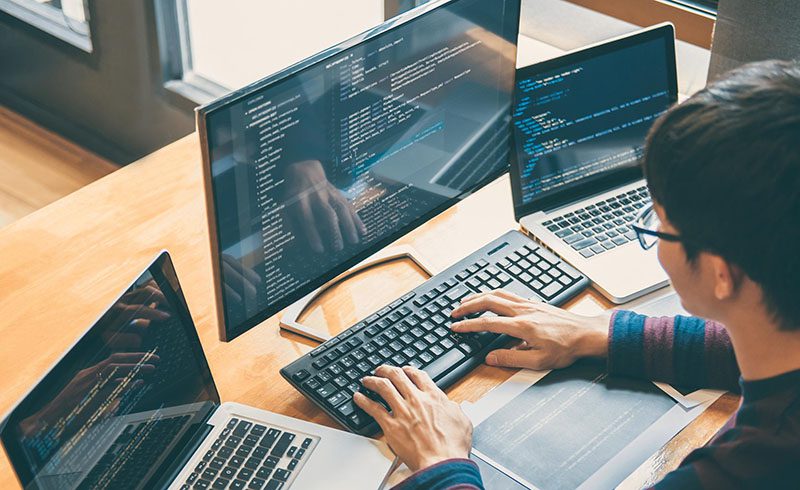 Custom software development is important because it allows businesses to meet their unique requirements at a cost competitive with purchasing, maintaining, and modifying commercial software. With custom software, business processes are fast and efficient without having to alter or adjust commercial software.
As an organization or business grows and changes, custom software can grow with it. As part of their requirements gathering phase, designers and developers can assess future demands. Those demands can then be incorporated into the application rather than acquiring additional licenses or subscriptions for packaged software.
These are some of the advantages: Integration costs are reduced with custom software because it can communicate and operate with existing and legacy applications. If commercial software can't do this, organizations must invest more in getting it to work with their existing infrastructure.
The custom software development business can be profitable. Businesses that develop their own software may be able to licence or sell it to other businesses, depending on the terms and conditions of the project.
There are two sides to being independent of a commercial software vendor. On the one hand, avoiding price hikes for licensing and support is a benefit, as is avoiding packaged software if the vendor goes out of business or discontinues a product. On the other hand, organizations that create or develop custom software are responsible for supporting and maintaining it.
In order to determine whether it is better to create or purchase, each organization must carefully evaluate whether it is better to create or purchase.
2815 Consulting is ready to help with your:
Software Application Planning and Design
Development and ongoing Testing/Troubleshooting
Implementation in testing environment and then into production
Maintenance and Security Upkeep
As an alternative, repair/rebuild current custom software to meet updated requirements
Contact us to discuss a plan that suits your specific needs.