"SmartBusiness"
Voice Activated Operations for Windows®
Ancillary Business potentials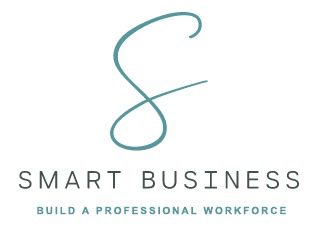 SmartBusiness is being used by 17 institutions ranging from end-users to medical professionals in 43 countries internationally and in 30 languages. It is used by college students, professional writers, engineers, University computer labs and NASA! With the correct macros, it will automatically maintain reports and act as a virtual assistant for documentation and other administrative functions. It works in over 30 languages and can compile information from all of them into any of them.
As part of our expansion into a more retail-oriented market space and to thank you for your interest as part of our affiliate family, we wanted to share some of our thoughts on ancillary business potentials for you and/or your client base that will generate additional profits for you. SmartBusiness can be templated to do virtually anything that is Windows-based, and do it hands-free. The key is to build macros to execute the requested functionality. SmartBusiness has been used to teach computer programming, it isn't difficult to build the macros, but our experience is the more sophisticated the task, the less likely an end user will want to build the required macro. That creates an opportunity for value-added support.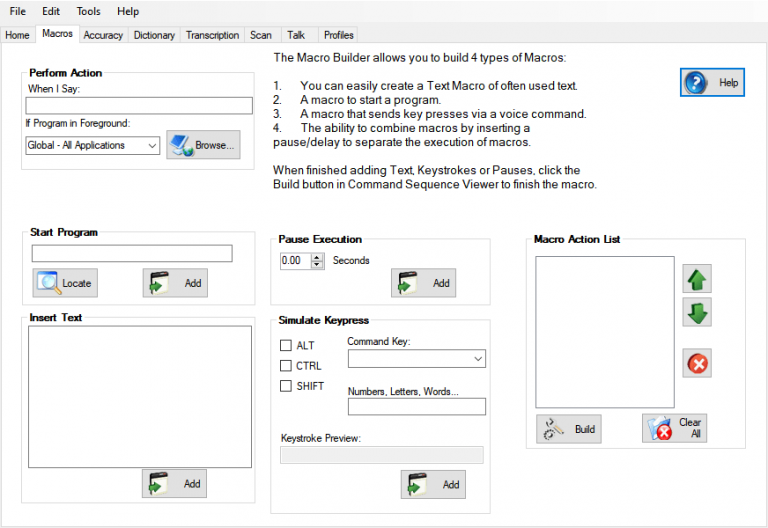 We have a 70-page booklet – "WSRMacros: The User's Guide" – that contains a solid lesson base to start developing Windows macros.  When used in combination with our low-code Macro Builder, you can quickly build voice-activated solutions. We offer this book on our website for $19.99 MSRP and sell it to roughly 90% of our users.  
To support your rollout of SmartBusiness we want to offer it to you for
to add to your sales kit.
Basically, if you can talk through a blue tooth headset, you can get your Windows-based computer to do virtually anything it is capable of doing without touching a keypad or mouse. In response to the new work realities in the post-pandemic workplace and working with a software development group, we are introducing an extensively field-tested program that is for streamlining operational workflow for small businesses that will bring most of the benefits of AI and macro-economics to small and medium businesses. This is of specific benefit to the physically challenged, individuals in remote locations, groups with language barriers and other marginalized communities. We are pleased to bring the next generation of personal support and business software to the market and the professionals that support these markets.  SmartBusiness does more and it costs a small fraction of the competitors
Business Problems/ Solutions
Problems identified:
Shifting priorities dealing with changes to public health have strangled businesses and individuals requiring a new approach. Successful relaunch demands more efficiency in operations and more value to the bottom line.
Available solutions are expensive and have applications that are far too narrow. Many require "forklift" technology upgrades adding another barrier to adoption.
Individuals and Organizations are so focused on survival that things like expansion of operations, diversification or a more inclusive workplace have been sidelined in many cases in favor of simple maintenance of operations.
Solutions to Problems identified:
A Windows-based platform for greater adoption: Seamlessly works with MS Word, MS Excel, MS Outlook, MS Project, CAD programs and mail; Read, Reply and Edit – your computer will read incoming messages to you and allow you to reply, it will read back what you have dictated and allow you to edit your document (requires speakers or headset); It is customizable to meet specific requirements; It can support multiple locations, remote staff, work from home staff or a mixture of locations; Pace and Create – if you are within 15 meters (50 ft although some test headsets will go 3x that range) of your computer you can access all of the SmartBusiness functions which can allow you to: Update client files, Fill in forms, Create billing reports, Log in/log out staff, Invoicing, Meeting minutes in real-time, will support multi-staff locations. Customized dictionaries allow you to "train" your device to perform the functions that you require – and allow you to save that training off-site so you are never a victim of loss through an equipment failure.
These programs automate many administrative functions, allowing staff to focus efforts and resources on efficiency and revenue generation. Documentation provides a data set snapshot which assists in decision making, SmartBusiness automates many of those duties which can provide greater operational control. Greater control leads to greater profits at a lower overhead cost.  SmartBusiness helps to remove or mitigate hardship or disability roadblocks to productivity.
Will automatically work in 30 other languages.
SmartBusiness is ideal for the physically challenged, small businesses, professional offices, doctors, dentists, optometrists, veterinarians, occupational therapists, digital advisors, consultants, businesses with mixed in person/work from home staff, businesses with multiple locations, people that dictate a lot of notes, writers.  It allows the individual the ability to focus on productivity with automated administrative support. Essentially a greater majority of an individual's or organization's resources can be focused on production and delivery of products or services with administrative and record keeping being automatically provided. For those with physical disabilities, it can support their productivity and creativity acting as a virtual secretary or assistant. It can assist in overcoming language and grammar barriers and can be customized to support marginalized communities. Due to the customization capabilities, it can be adapted to any jurisdiction, making this an exportable product.  Building custom macros can be a lucrative ancillary service business.  Which can be done remotely.  We currently support clients in all 43 countries where we have sold the institutional version.

An extra opportunity for affiliates in Canada or who sell into Canada:  The Government of Canada has announced the Canada Digital Adoption Program (CDAP) through Innovation, Science and Economic Development by providing grant programs, zero interest loans and development assistance to help Canadian SMEs be more competitive in the new digital economy.  SmartBusiness provides a tool for digital advisors that meets the requirements of Operational work flow streamlining, Customer retention programs (CRM), customizable Administrative Automation and Reporting programs and applications and with the proper macros can be a powerful tool for organizations (accountants, business advisors, consultants, digital advisors, attorneys, etc.) in the business of increasing business efficiencies.  As there are grants and zero interest loans available for the installation and training of these services, such organizations can not only pass on the cost of the product (marked up as required) but can also increase a value-added service to customize these installations by building project specific macros to "customize" the product for their clients.